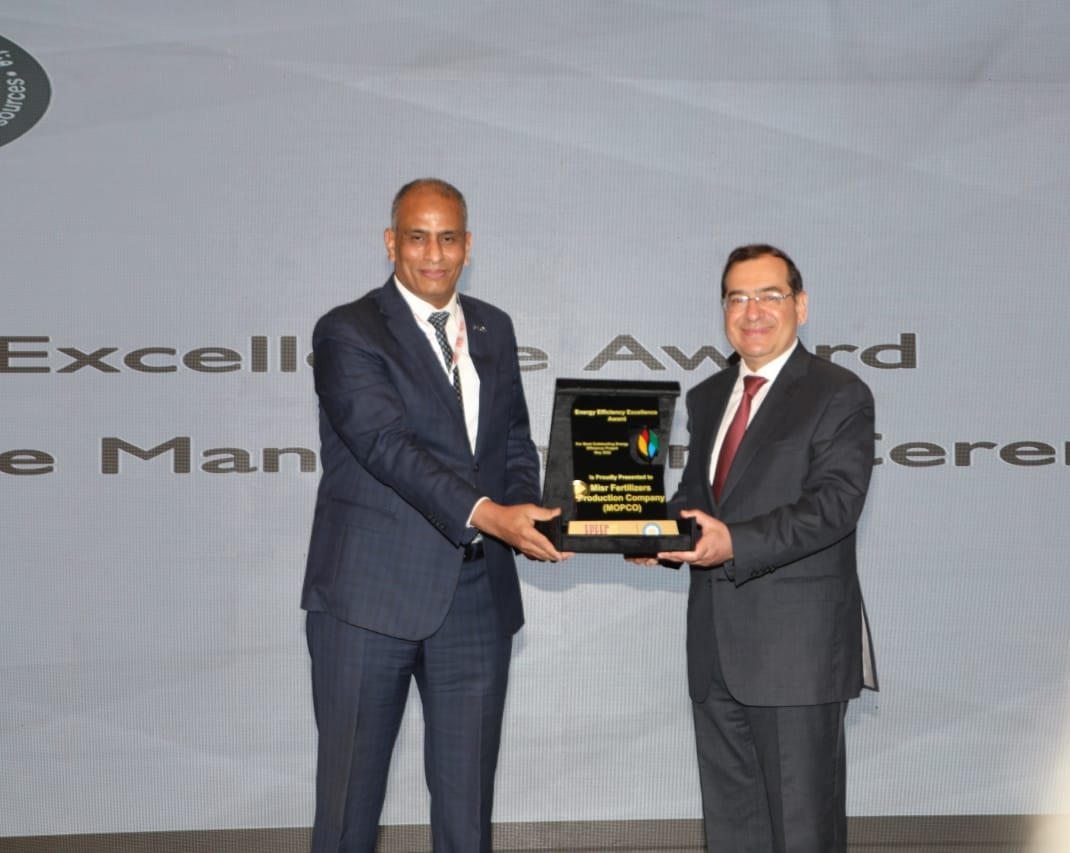 MOPCO wins the first prize for Excellence in Energy Efficiency
1 year ago
The Misr Fertilizer Production Company "MOPCO" participated in the activities of the Third Egyptian Petroluem Sector Energy Efficience Exhibition and Conference, EPEEC 2022.
MOPCO won the first place in rationalizing and improving energy efficiency within the petroleum sector. Eng. Tarek El Molla, Minister of Petroleum and Mineral Resources, gave the award to Eng. Ibrahim Mekky, MOPCO's Chairman and Managing Director.
MOPCO was able to save 310 thousand million thermal units of gas per year, which is equivalent to 4.4% of the company's total consumption annually. This led to saving around 35 million Egyptian Pounds annually. Eng. ElMolla gave Excellence Awards to exeptional eneregy team members for their efforts in improving energy efficiency.
Eng. Tarek El Molla visited the MOPCO booth during the conference activities, where he met with Eng. Ibrahim Makki, and he praised the company's pavilion and the active participation in the EPEEC exhibition and conference.