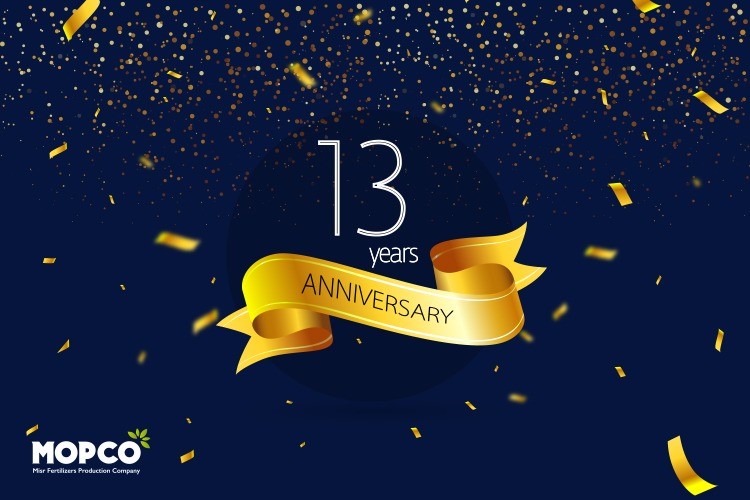 MOPCO's Birthday Anniversary
1 year ago
This week, we celebrate the birthday of the Misr Fertilizer Production Company and the anniversary of the start of the company's production.
On this special occasion, The Company's management would like to extend its warmest congratulations to all MOPCO employees.
The celebration of the anniversary of the company helps to increase the interaction between employees and rapprochement among them and enhance the spirit of loyalty to the company.
This celebration is also a declaration of success for all of us, as today we celebrate the production of more than 14,200.00 Tons (fourteen million and two hundred thousand tons) of fertilizers that "MOPCO" has participated with them in the global production so far.
This is the reason we are honored to extend our thanks to all the employees for their efforts and hardships, which were the basis of all the success and excellence achieved by "MOPCO",
Moreover, all employees extend their sincere thanks to Mr. Accountant, Chairman and Managing Director, for his wise leadership during the past difficult period, wishing our company continued progress and advancement in all of our efforts.