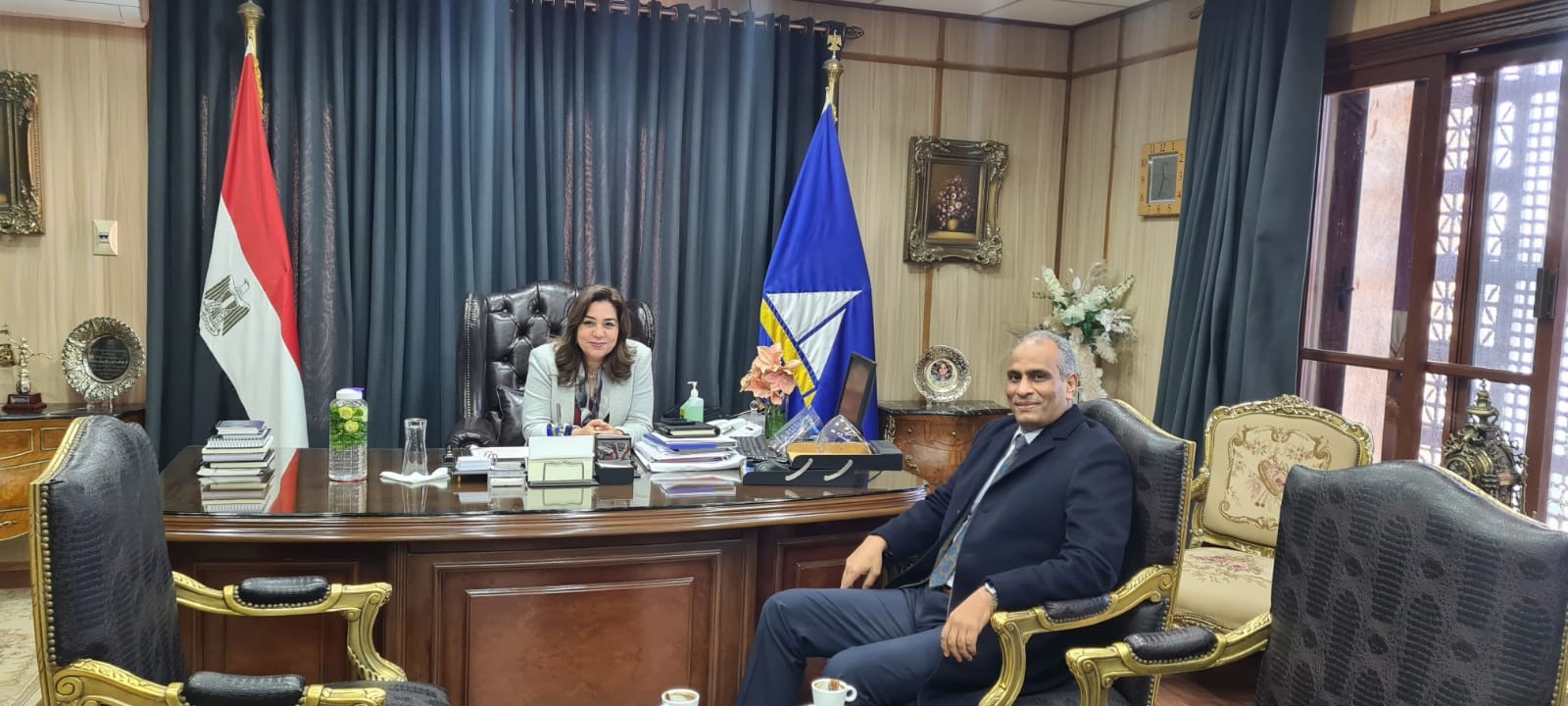 The Governor of Damietta meets with the Chairman of the Misr Fertilizer Production Company
10 months ago
Dr. Manal Awad, Governor of Damietta, met this morning, Wednesday the 19th of January 2022, in her office, with Eng. Ibrahim Mekky, Chairman and Managing Director of the Misr Fertilizer Production Company "MOPCO"…
The Governor congratulated Eng. Ibrahim on receiving and starting his new post as the Chairman of MOPCO and sincerely wished him continuous success, her Excellency stressed on the different aspects of collaboration between MOPCO and the Governorate of Damietta achieving new levels of developments on the land of Damietta; the Abdel Qader 2 sewage project and the rehabilitation and development of the historic Damietta Bridge "The Civilization Bridge".
The "Governor of Damietta" thanked Hisham Nour El-Din, former Chairman of the Board of Directors of MOPCO, for his support of these various projects and initiatives...
During the meeting, the Governor and Engineer Me discussed a number of files and aspects of joint cooperation between the two sides, they also discussed the latest developments in the rehabilitation of the historic Damietta Bridge, "Bridge of Civilization" which the company conducts in accordance with the protocol concluded with the Governorate, to restore its historical status and leading cultural role and maximize the use of this impact in stimulating tourism.